The act of creating art is not only an exploratory and transformative outlet for expression, but is a poignant nonverbal language I use to speak when words are inadequate. Painting is a daily dialogue that allows me to transform the elusive, intangible, and formless thoughts in my mind into concrete, physical objects in the visual world. My work addresses memories, dreams, unrealized beauty, transformation, and ultimately peace…
"Art is a poignant nonverbal language I use to speak when words are inadequate."
ARTIST
Art is the process of transforming our intangible thoughts, experiences, and feelings into concrete pieces of the physical world.
EDUCATOR
Creating art requires vulnerability and the creation of a safe, judgement-free environment.
ART THERAPY
Where words end, art begins. Each time we make a painting, we open a locked door in our hearts.
FORGIVENESS | HEALING | FREEDOM | EMPOWERMENT
"Every time we choose to forgive, the world changes" – W. P. Young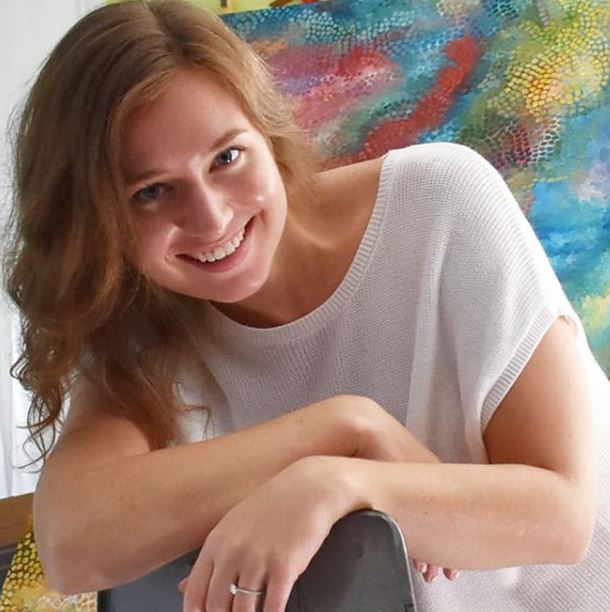 Recently, I have come to realize my work is filled with gratitude toward an overwhelming outpouring of love and beauty that, for many years, I had been unable to see. The recognition, acceptance, and celebration of that love has become an essential theme of my work.
Emily's works are truly gorgeous!! They are delicate and finely crafted while still carrying the weight of powerful underlying messages. The close-up prints make lovely decor and gift items and they really capture the intricacies of the artist's pieces.
I love the variety of textures and colors that she applies to her work. Very talented, young artist!
I stumbled upon Emily's booth at the Deutschtown Music and Arts Festival. Her work has depth, texture, and organized chaos that instantly drew me in. She is not only a great artist but was also pleasant, caring, and passionate during my whole experience! I am excited to see more great work from her in the future.